Love and Adventure Await: Discover the Top 5 Romantic Travel Destinations to Rekindle Your Relationship
Hey lovebirds, I'm a firm believer in the power of love and adventure and I'm thrilled to take you on a journey to discover the most romantic travel destinations that is sure to reignite the flame of passion in your relationship. Whether you're planning a honeymoon, celebrating an anniversary, or simply looking for a romantic getaway, these enchanting destinations are sure to create lasting memories. Let's dive in with my top 5 most romantic travel destinations sure to rekindle your love!
1. Paris, France: The City of Love
Kicking things off with everyone's top spot it's Paris, no list of romantic destinations is complete without it. Take a stroll along the Seine River, visit the breathtaking Eiffel Tower, and indulge in delectable French cuisine at charming cafes. I love nothing more than exploring the enchanting neighborhoods of Montmartre and Le Marais, hand in hand with my loved one. Paris is a haven for romance. Every corner tells a story of love.
2. Santorini, Greece: The Island of Romance
Next up is Santorini, with its stunning sunsets and whitewashed buildings perched atop cliffs, is a dream destination for couples. There's nothing better than basking in the warm Mediterranean sun, exploring the charming villages, and unwinding in luxurious resorts with mesmerizing views of the Aegean Sea. Don't miss the chance to visit the famous Oia village, known for its breathtaking panoramic views that are perfect for romantic moments.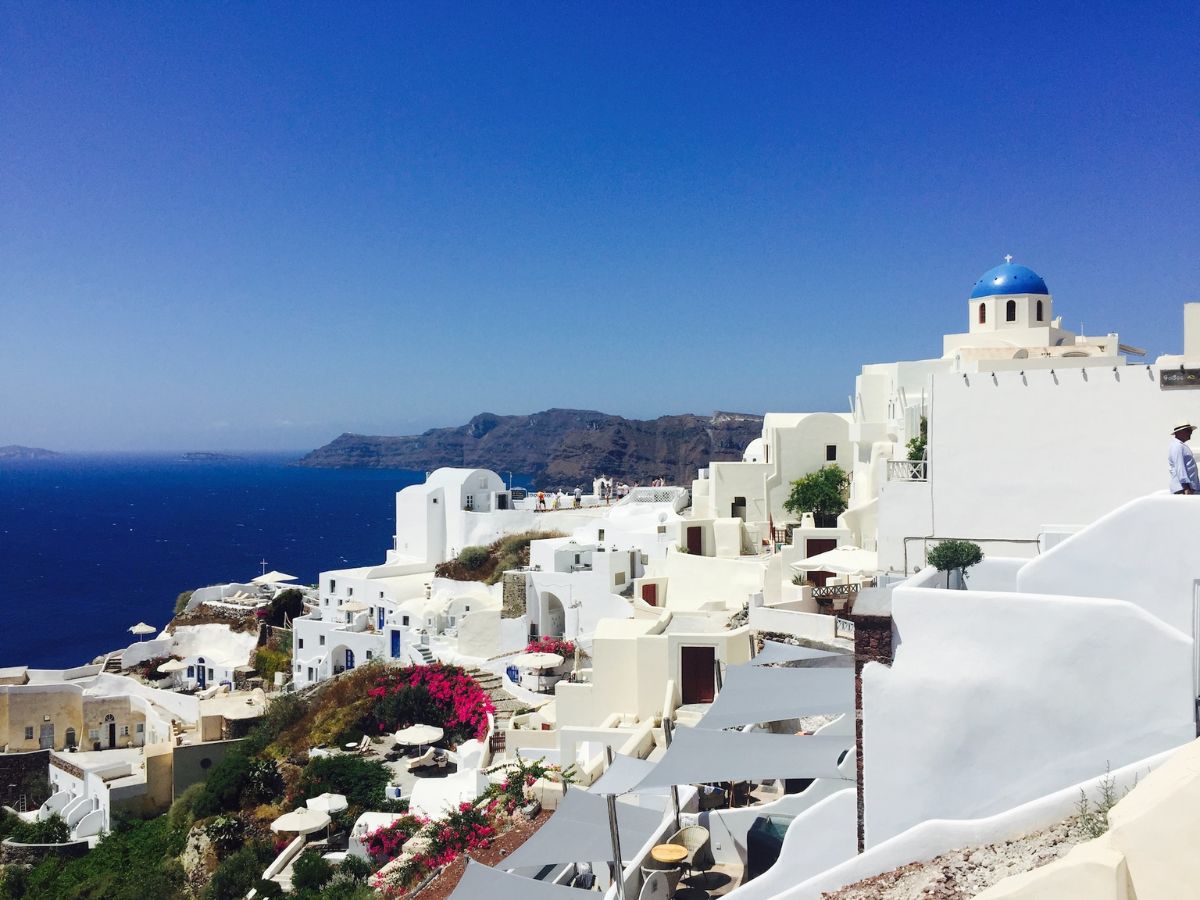 3. Venice, Italy: A Serenade of Love
Venice, with its picturesque canals and gondola rides, is synonymous with romance. Lose yourselves in the maze-like streets, explore the beautiful Piazza San Marco, and savor a candlelit dinner by the canals. I recommend taking a gondola ride under the bridges and being serenaded by the gondoliers setting the mood for an unforgettable experience. Venice will transport you to a world of pure enchantment.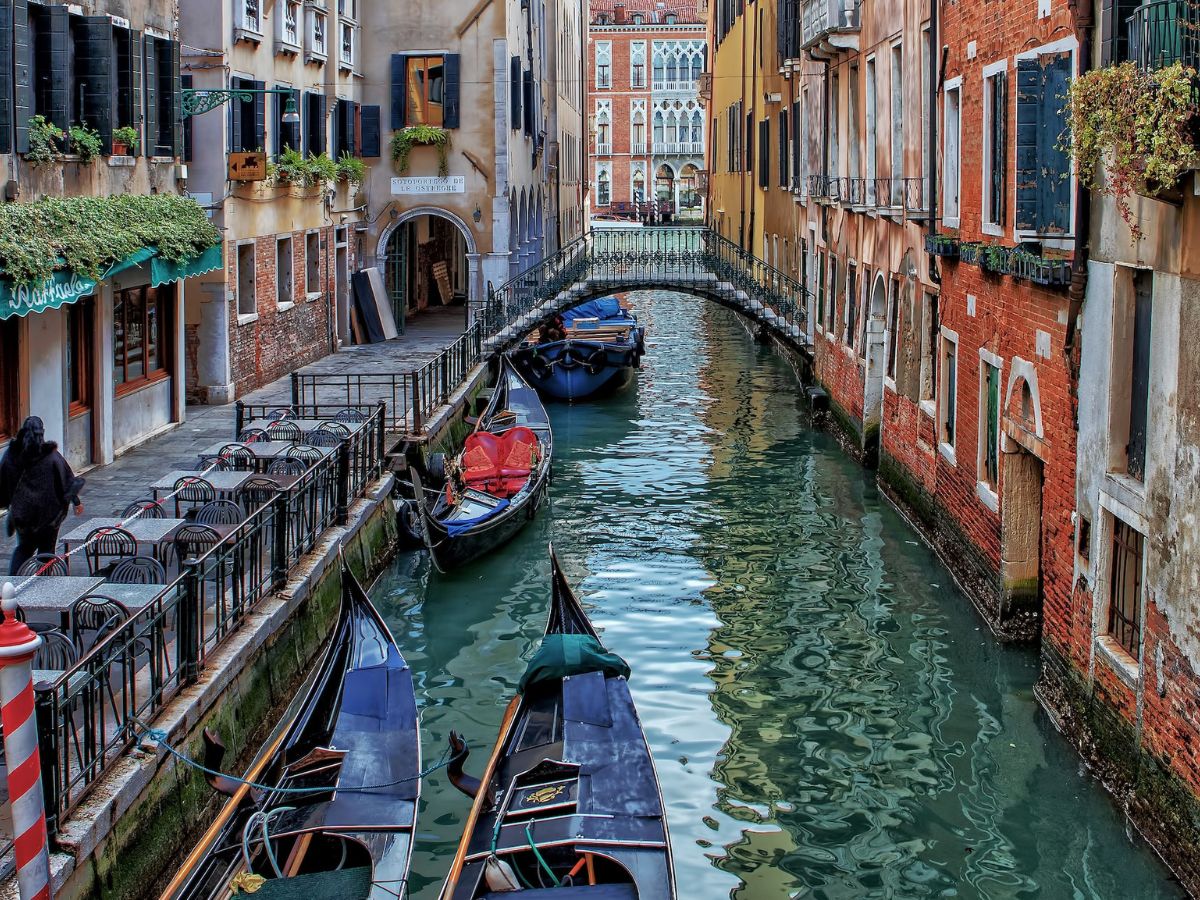 4. Bora Bora, French Polynesia: Tropical Paradise for Two
If you're seeking a secluded paradise, like I was, then Bora Bora is the answer. Picture crystal-clear turquoise waters, overwater bungalows, and lush green landscapes. Dive into the vibrant underwater world, relax on pristine beaches, and indulge in rejuvenating couple's spa treatments. Bora Bora is where romance and nature unite, providing the perfect backdrop for an intimate escape.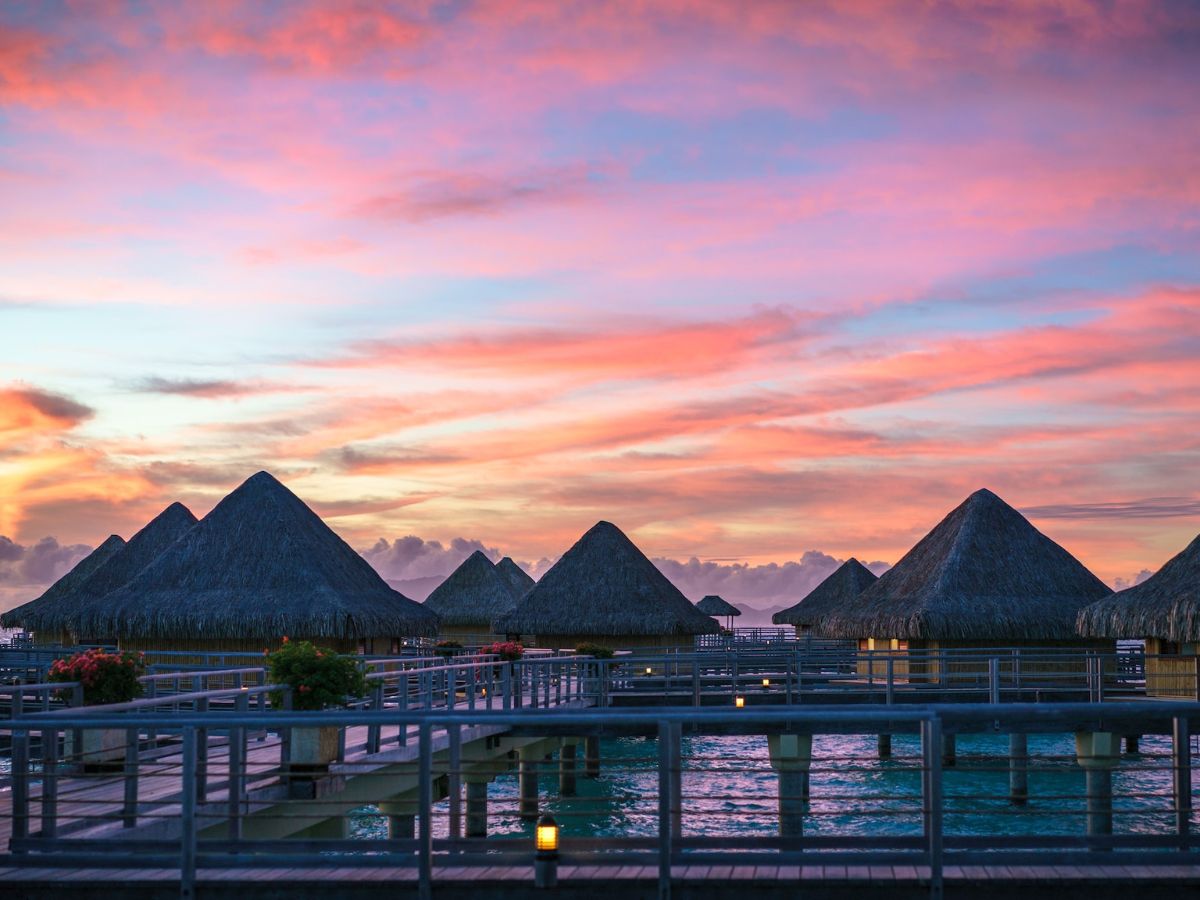 5. Kyoto, Japan: Tranquility and Beauty
One of my all time favorites, Kyoto, with its ancient temples, traditional gardens, and serene ambiance, offers a unique romantic experience. Discover the beauty of cherry blossoms in spring or vibrant autumn foliage. Take a peaceful stroll through the Arashiyama Bamboo Grove, visit stunning temples like Kinkaku-ji (Golden Pavilion), and experience the tranquility of traditional tea ceremonies. Kyoto will transport you to a world of serenity and connection, trust me.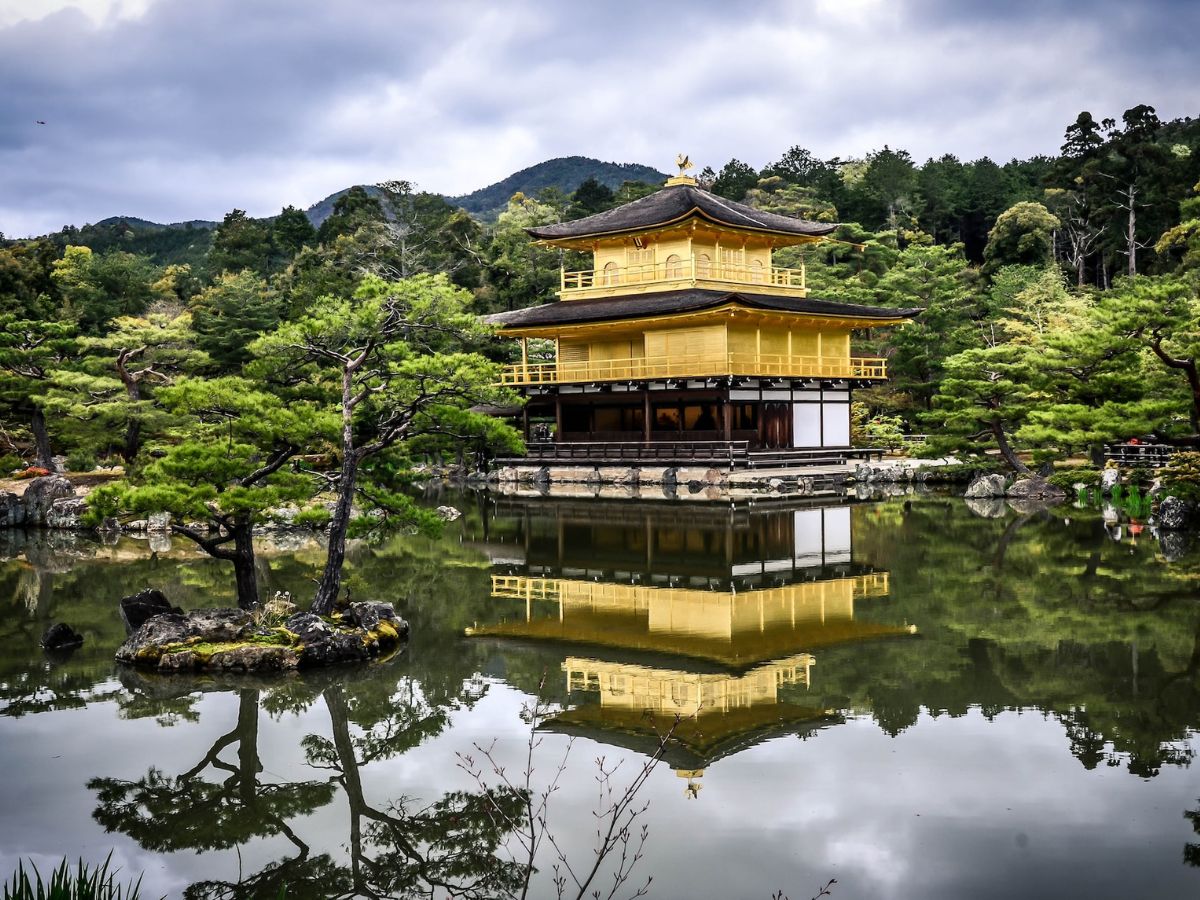 Embrace the Journey of Love
There you hav it, my top 5 romantic travel destinations offering a world of opportunity to rekindle the flames of love in your relationship. Each destination holds its place in my heart and unique charms and promises unforgettable moments that will strengthen the bond between you and your partner like it did for me.
Whether you choose to wander the streets of Paris, hand in hand with your loved one, or get lost amidst the breathtaking scenery of Santorini, you can't go wrong. These destinations are perfect for creating lasting memories. Venice's enchanting canals and gondola rides will serenade your hearts, while the tropical paradise of Bora Bora offers seclusion and tranquility, and some rest and relaxation.
If you're looking for a blend of tradition and beauty, Kyoto's ancient temples and serene gardens will provide the perfect romantic escapade. Embrace the tranquility and immerse yourselves in the cultural richness of this captivating city.
As I say, the key to a successful romantic getaway is to be with the one you love and immerse yourselves fully in the experience. Let the ambiance of these destinations inspire you, ignite the passion and connect with your partner. Create magical moments, savor exquisite cuisine, and explore these destinations.
A good tip is to capture these special moments together. Whether it's a candid snapshot in front of the Eiffel Tower or a romantic sunset on the shores of Santorini, let these memories be a testament to your love and the adventures you shared together.
But that's enough of me, pack your bags, leave behind the stresses of daily life, and set sail on a romantic odyssey. Discover the power of travel to rekindle your love, to strengthen your connection, and to create cherished memories that will last a lifetime.
Wander, explore, and fall in love all over again. The world awaits you.